Welcome Monday! Welcome New Week! How does your start to the week look like? I've found my routine during the past weeks and must say that I never felt better in the morning. As I'm currently working from home 100%, I have the luxury to organize everything around my needs. I have never been a morning person and an alarm clock is the worst thing ever but I noticed that when I don't set the alarm, I wake up at around 7:30 am quite naturally.
As a first thing in the morning, I'm enjoying my oat milk coffee with some good music and some News/Instagram/Inspiration etc. After that I'm checking my journal with which I'm planning my week with meetings and To-Do's for the day. This helps me to stay focused and getting things done in an organized way. If I'm in the mood for working out, I'll do some Yoga, Running or any other Workout. If not, I try to do it in the evening!
After getting ready, I'm starting to work at around 9:30 am. But since last week, there is one more step I'm celebrating…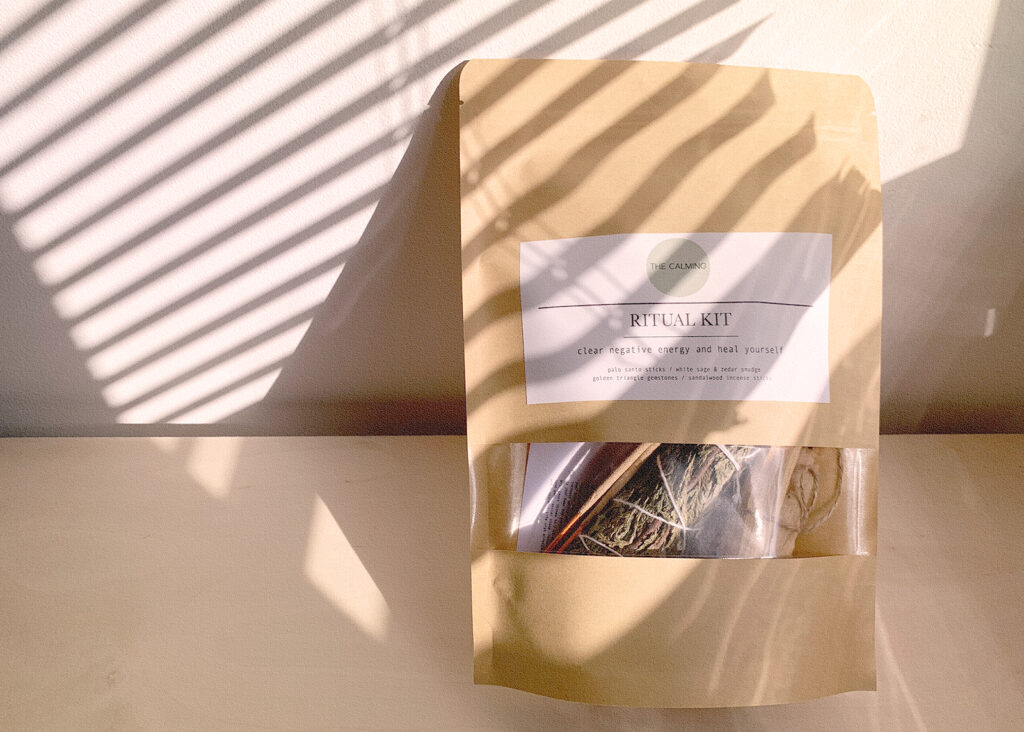 My dear friend The Calming gave me their Ritual Kit which contains palo santo sticks, white sage & cedar smudge, golden triangle gemstones and sandalwood incense sticks > Thank you!
I really like the idea of clearing your space with good energy before getting started. So that's what I'm doing now before sitting on my desk.
The kit comes with a handy inlay where all items and rituals are extensively explained. The ritual is a science itself but I like to give you an idea of when to use sage:
The kit looks super nice on your desk and brings a bit of Cali feeling to your home. Of course I'm a fan! 
What about you? How do your mornings look like? Do you have experience with Palo Santo & Co.? Who's a fan, too? Let me know..